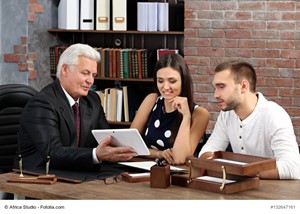 Getting a mortgage is one of those things that everyone seems to have quite a bit of advice about. While people surely have good intentions, it's not always best to take the buying advice of everyone you meet. Below, you'll find the wrong kind of mortgage advice and why you should think twice about it.
Pre-Approvals Are Pointless
Getting pre-approved for a mortgage can give you an upper hand when it comes to putting in offers on a home. Even though a pre-approval isn't a guarantee, it's a good step. It shows that you're a serious buyer and locks you in with a lender so they can process your paperwork a bit more quickly when you do want to put an offer in on a home.
Use Your Own Bank
While your own bank may be a good place to start when it comes to buying a home, you don't need to get your mortgage from the place where you already have an account. You need to compare rates at different banks to make sure you're getting the best possible deal on a mortgage. You'll also want to check on the mortgage requirements for each bank. Different banks have different standards based on down payment, credit scores and more. You'll want to get your mortgage from the bank that's right for you and your own situation.
The Lowest Interest Rate Is Best
While this could be true, it's not set in stone. A bank with a slightly higher interest rate could offer you some benefits that you otherwise might not have. If you have a lower credit score, or less downpayment money, a bank offering a higher interest rate could be a better option for you. Low interest rates can have some fine print that might end up costing you a lot more in the long term. Do your research before you sign on with any kind of bank for your mortgage.
Borrow The Maximum
Just because you're approved for a certain amount of mortgage doesn't mean that you need to max out your budget. It's always best to have a bit of a financial cushion for yourself to keep your budget from being extremely tight. When life throws you a curveball like unexpected medical bills or a job loss, you'll be glad that you didn't strain your budget to the end of your means. Even though the bigger, nicer house always looks more attractive, you're better off financially if you're sensible about the amount of money you borrow to buy a home.